There are a lot of non-profit organizations in the Czech Republic providing free of charge professional and qualified help and support to foreigners in handling their life situations. This assistance is funded by the state, European Union, donations from natural and legal persons, and other sources.
Below you can find an incomplete list of the most important organizations you can turn to
Integration centre Prauge o.p.s. Prague 13 branch office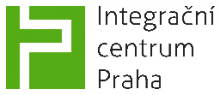 Provides FREE OF CHARGE:
social and legal consulting
also offers:
Czech language courses
Regular cultural and community events for foreigners and the rest of Prague's residents
Zázvorkova 2007/6, 155 00 Prague 13 - Lužiny
"A" metro line, Lužiny station (50 m from the station, in the ground floor of a high-rise building)
email: praha13@icpraha.com
website: www.icpraha.com
More information at:
+420 775 564 654          ENG, RUS
+420 775 703 989          ENG, RUS, MNG
Office hours:
Tue + Wed + Thu           09:00 - 17:00
Other nonprofit organizations in Prague – overview.
WARNING:
Some advisory centres don't provide counselling every day. We recommend you book an appointment in advance by phone or by email. The counselling is FREE OF CHARGE.